Pranav Enterprises came into existence in 2018 and was founded by physically challenged person Mr. M. S. Chandrakanth Sagar. We are  into Manufacturing, Marketing, Distribution and  Helping the society by providing Non-woven Shopping Bags, Surgical Bed sheets and surgical masks at reasonable price. 
We are Registered with ISO 9001:2015 and currently operating with small team in twin states Telangana & Andhra Pradesh.
Our main Motive is to reduce the plastic use and increase eco-friendly and hygienic products in our society, and extend our services to as many sectors and create employment for people in need and mainly physically challenged individuals.  We strive to develop and innovate new models and technics to produce cost effective and quality products for the benefit of the environment and society.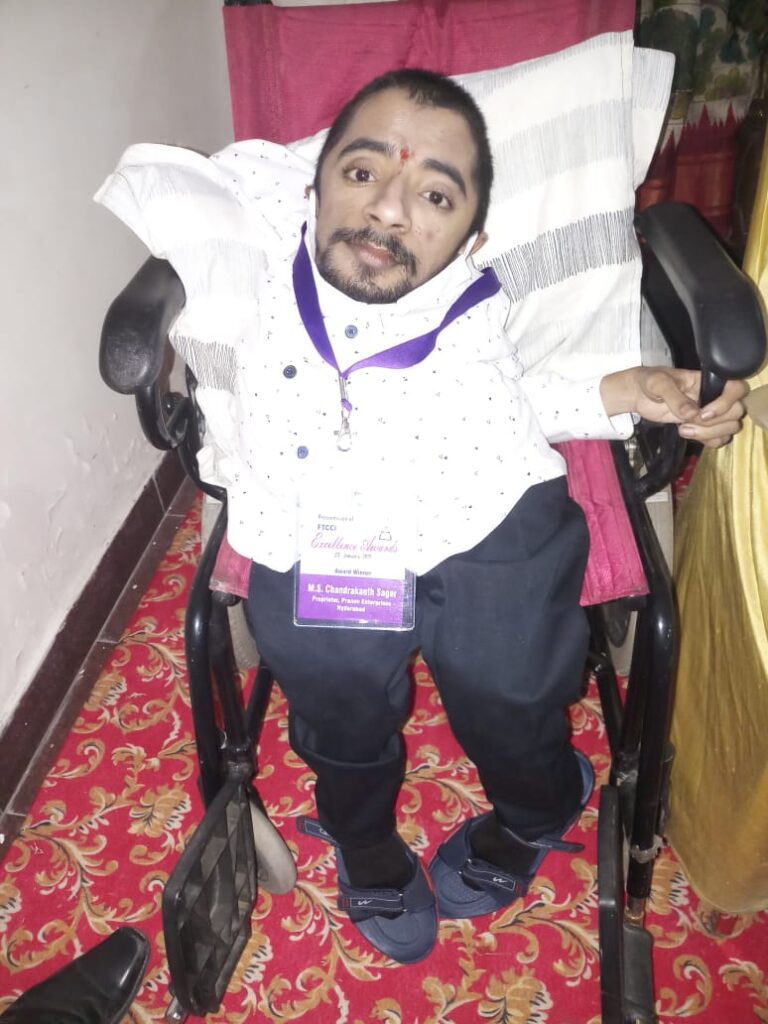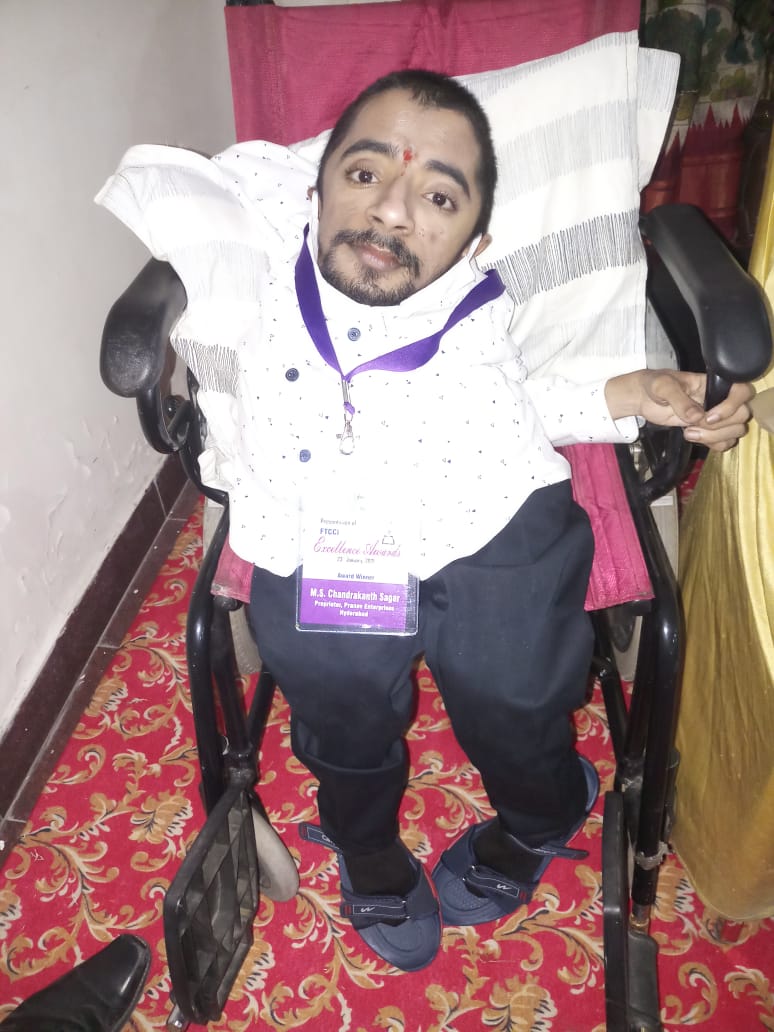 M.S. Chandrakanth Sagar, born in Hyderabad, Telangana State, is physically challenged since birth. He joined a dormitory at the age of 7 and completed his schooling with a good percentage from Vegeshna Padmavathi School for Handicapped Children. He learned Drawing and Music. He performed inspirational dramas with his friends in school fests. He has always been an inspiration for many from his childhood. His interest towards technology made him learn Web designing.
His intense desire to help the needy and provide employment to people made him choose a career in the Distribution Business and gained success by providing best products in the market.
He has gained immense knowledge about distribution business and has supported many with the same. For his work, he has also been awarded Spoorthy Awards (2018), Dr. A. P. J. Abdul Kalam Birth Anniversary Celebration & Memorial Excellence Award (2020), FTCCI Excellence Award (2021). He started at the age of 22, with 2 employees and has grown his business in various fields since then. He is the owner of Pranav Enterprises, and is helping the society by providing Non-woven Shopping Bags, Surgical Bed sheets and surgical masks at reasonable price. With this thought of manufacturing Non-woven fabric material and raising awareness on reducing the usage of plastic in our daily lives, he stands as an inspiration to many young individuals who are facing such challenges.
Mr. M. S. Chandrakanth Sagar is a philanthropist, in order to be an inspiration he started a YouTube channel named "Sagar lets Motivate". With this channel as aid, he creates stories to inspire society and always encourage to be mindful with positive thoughts.
One of his favorite quote is:
"If you are depressed you are living in the past
If you are anxious you are living in the future
If you are at peace you are living in the present"